Church Leadership
"All ministry in the Church is a gift from Jesus Christ. members and officers alike serve mutually under the mandate of Christ who is the chief minister of all. His ministry is the basis of all ministries; the standard for all offices is the pattern of the one who came "not to be served but to serve." (Matthew 20:28)" Book of Order G-6.0101

The government of the church is representative and the members of our boards are elected by the membership of the church.
Each of the three boards, Session, Trustees, and Deacons, contain twelve (12) members elected to no more than two-three year terms. Each member is eligible to seek office to the same board after a respite of not less than one year.
Men and women are eligible to hold church offices.

The Hierarchy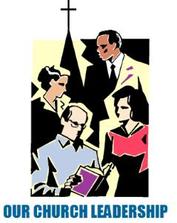 Boards
The Session is the governing body.
The Board of Deacons are charged with ministering to those who are in need.
The Trustees are charged with the maintenance of the financial and physical well-being of the church.
The boards meet once a month to discuss the overall business of the church.
Committees
A church has a wide variety of responsibilities and duties to see to in the performance of its mission.To accomplish the necessary tasks, it is essential to delegate the duties to smaller groups of individuals. These smaller groups are known as committees. Members of the boards actively serve on various committees during their tenure. There are sometimes members from the congregation that are not serving on boards who act as committee members to help in the completion of the work. Committees meet on an as needed basis according to their function.
---